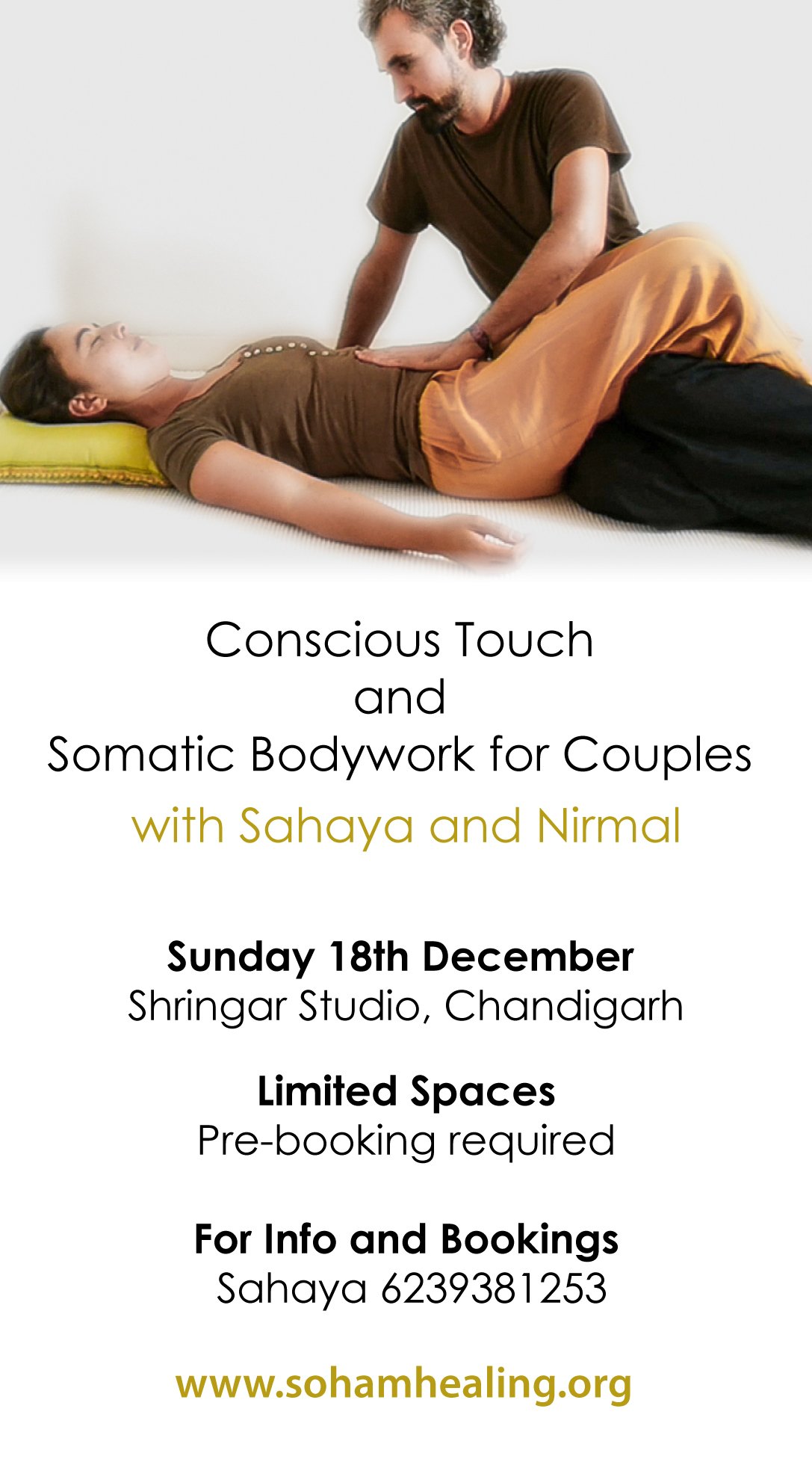 Conscious Touch for Couples
Bodywork gives relief and healing to the Physical and Emotional body. It is a chance to connect with your loved ones through an open heart space.
In this full day workshop we will learn the principles of Oriental healing techniques. We will practice conscious touch, active listening and authentic relating.
Nirmal is an Aquatic Bodyworker, Somatic facilitator, Thai Massage and Shiatsu practitioner. He has worked in holistic festivals and gatherings in Europe, India, and the Middle East since 2017.
The workshop is open to everybody. No previous knowledge of bodywork is required.
Pre-registration is mandatory.
Contribution: 5500/- per couple
Shringar Studio, #242/16a Chandigarh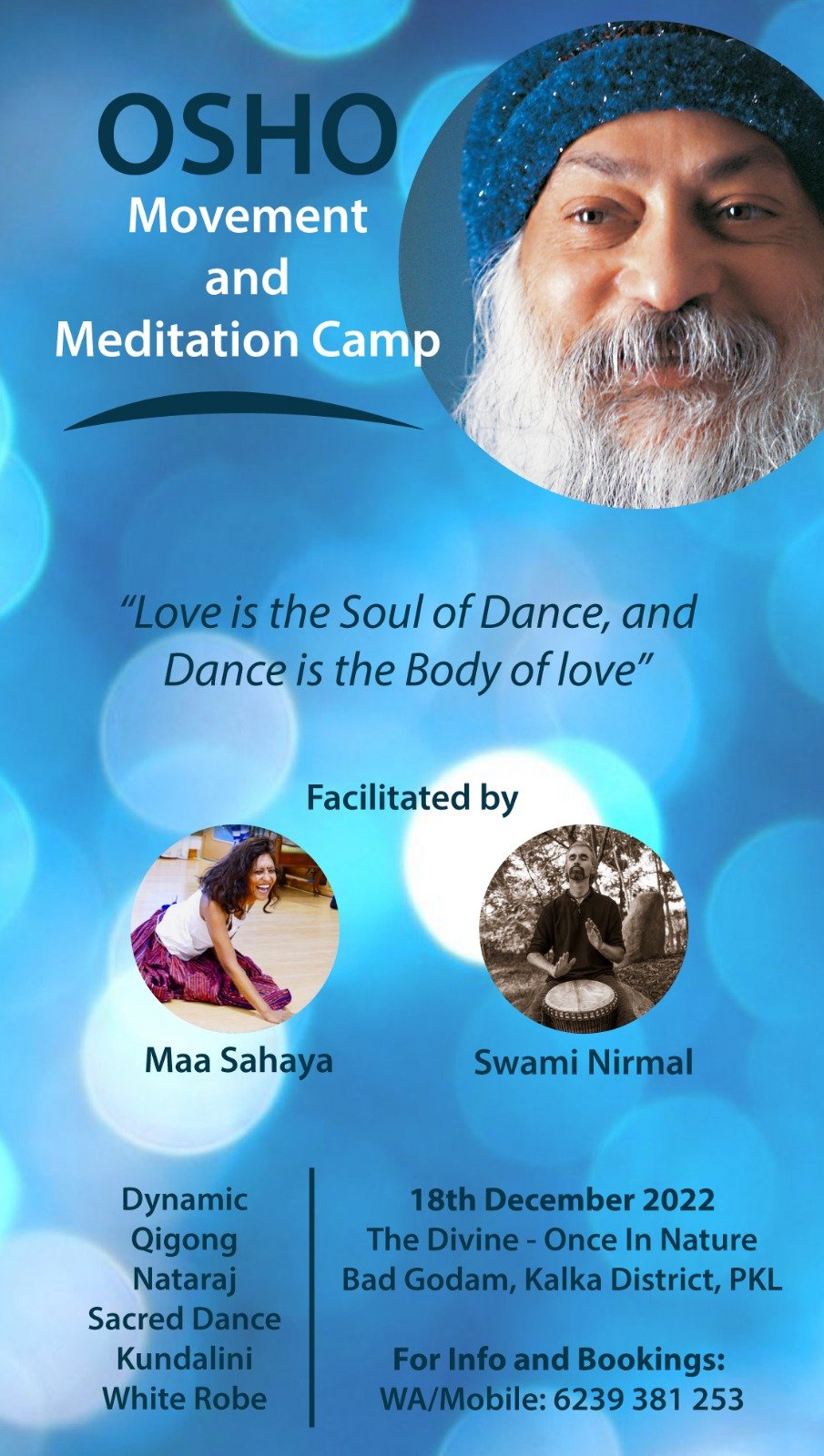 Osho Movement and Meditation camp
Join Maa Sahaya Jeevan and Swami Yogi Nirmal for a one day Osho Camp focused on Dance, Embodiment and Meditation. 
Following meditations will be facilitated:
– Dynamic Meditation
– Qigong
– Natraj Meditation
– Sacred Dance
– Kundalini Meditation
– White Robe 
The Divine - Once in Nature, Bad Godam, Kalka dist. Panchkula.
Location
Sector 19, Chandigarh
Make an Appointment
soham_info@sohamhealing.org
Open Hours
Monday - Friday: 10am - 6pm